Written by attendee Cheryl, mother of Demetrius
I have attended the USA Science and Engineering Festivals with my son, Demetrius, since 2012. They have been amazing opportunities to be able to have quality hands-on STEM-related experiences in an exciting and fun way. We get to explore and learn in a chaotic environment with complete abandonment and freedom. As my son says, he gets the opportunity to be with "his people". This is music to my ears. My son has multiple disabilities (including autism spectrum disorder) which often make it more challenging for him to be able to interact with and explore in more traditional settings. The Festival has become a special place for him to be able to get excited about all things STEM without worrying about doing every "right". The Festival has made a life-long impact on my son because it has fostered a love of all things astrophysics.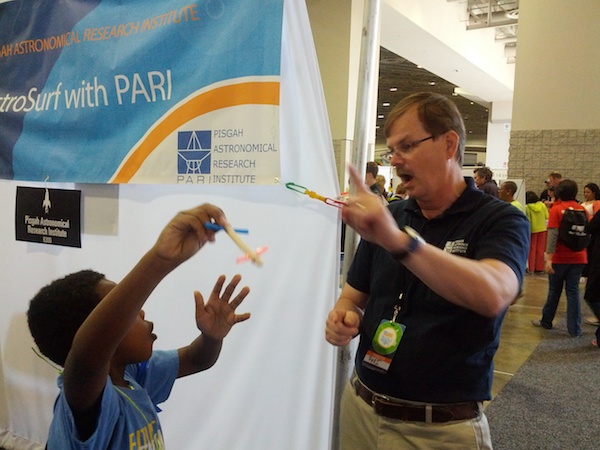 The Festival took something that seemed a far-away distant dream and brought it close enough to start becoming a reality. My son is now an active participant in clubs within the Baltimore-DC metro area through opportunities that we learned about at the Festival. The Festival has helped to give my son the confidence to try out new things, to persevere after setbacks (which is VERY difficult for a child with autism), and to see that all kinds of minds can succeed in STEM. It has given him the confidence to come out of his shell. While he struggles with social communication in multiple settings, all that anxiety just melts away when he is talking about STEM. The child that hides behind me and refuses to speak when in a crowded room with strangers will talk the ear off the exhibitors at the festival. It all started back on April 28, 2012….and for that, I will be forever grateful. It's a fabulous story for me as a mom, because I know that with the right opportunities he will be able to achieve his dreams in spite of the challenges that come with having his disabilities. I highly recommend the Festival to everyone!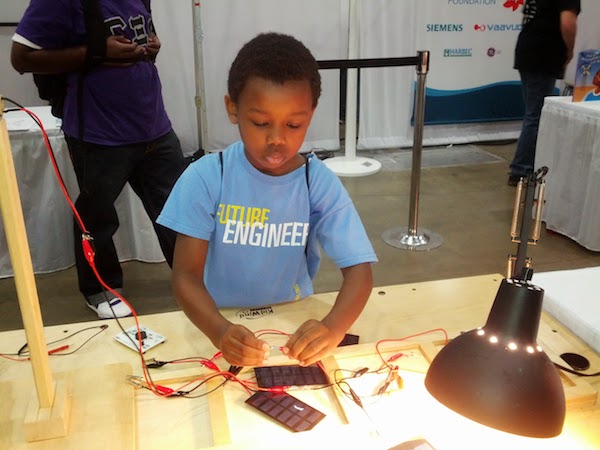 Thank you, Demetrius, for sharing your story!