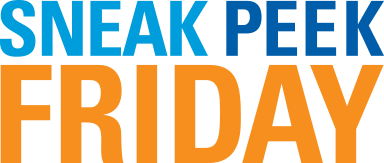 Due to the risk of exposure and transmission of the coronavirus (COVID-19), all USA Science & Engineering Festival events have been postponed.  We will be actively pursuing new dates.
Sneak Peek Friday is open to school groups, homeschoolers and military families.   Advance registration is required.   There is no charge to attend.
Friday, April 24, 2020
Walter E. Washington Convention Center
Washington, DC
Exhibits open from 9am to 3pm
WE STRONGLY RECOMMEND THAT SNEAK PEEK FRIDAY ATTENDEES ARRIVE BY PUBLIC OR PRIVATE TRANSPORTATION. 
ARRIVAL BY SCHOOL BUS OR CHARTERED MOTOR COACH IS VERY DIFFICULT and can result in extended wait times for arrivals and departures, due to heavy commuter traffic and limited drop off areas at the convention center. We are working to develop a transportation plan for schools arriving by bus, however, please consider alternate public or private forms of transportation if possible. Due to construction in the area, the 2020 bus arrival and pick up procedure may differ from prior years.