What is your organization's main reason for participating in the Festival?
Chevron's overall education strategy aims to inspire students to pursue science, technology, math and engineering (STEM). We do this by providing meaningful opportunities both in and outside of school so that students can acquire the STEM skills they need to be successful in the future. We have learned that few factors are more important to the success of our business – and to a country's ability to compete in the global marketplace – than a robust supply of workers educated and trained in STEM.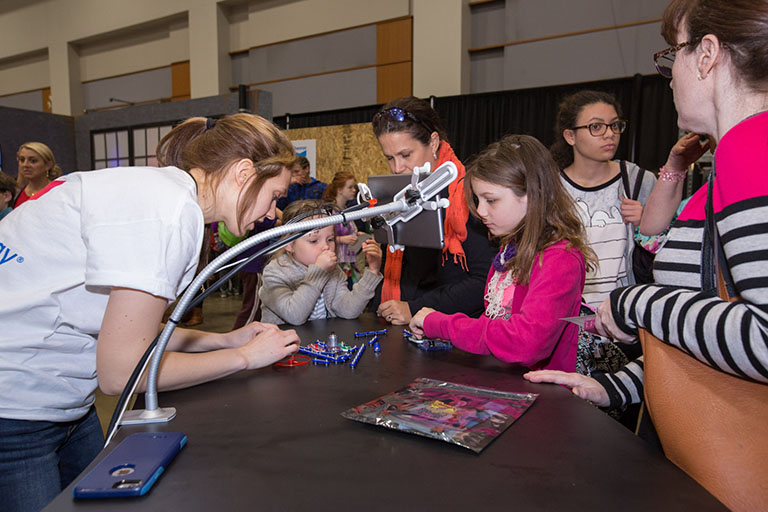 We participate in the Festival because it inspires students to pursue STEM, in school and as a career. By providing access to hands-on, engaging curriculum and activities, the Festival brings STEM to life in a relatable way for students. Moreover, through our participation at the Festival, we're able to bring our partners from around the country to engage and collaborate around STEM education.
How does your organization determine a successful presence at the Festival?
When we see the excitement on students' faces at the Festival, we know we're making a difference. Moments like these bring meaning to the work we do.
Beyond that, we determine a successful presence at the Festival by our interactions with education stakeholders, as well as traffic at our booth and other events we hold. Because partnerships are crucial to the work we do, we also measure a successful presence by our collaborations with our partners and stakeholders from around the country. Throughout the year, we work closely with partners to evaluate success, help amplify their voice and connect them to additional resources, and provide industry experience that helps meet future workforce needs. The conversations that we have at the Festival determine how we approach our partnerships in the upcoming year.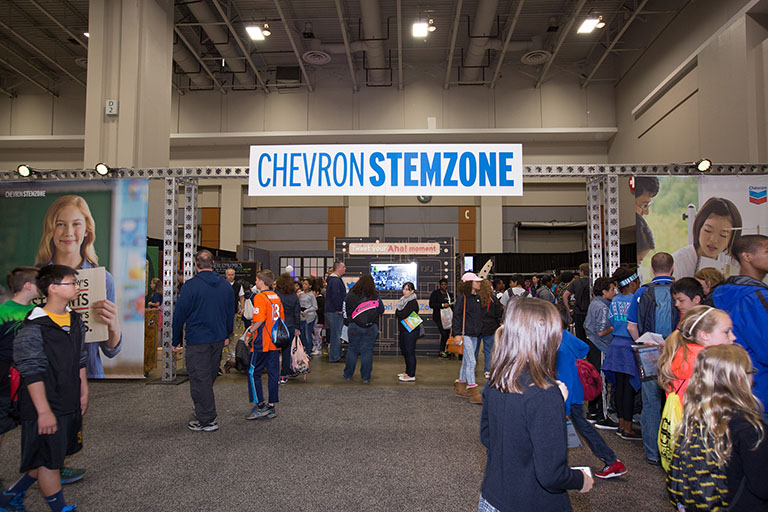 How is your presence at the Festival perceived by your employees and management?
Our employees and management are incredibly proud and engaged with our work to support STEM education in the United States and globally. We are fortunate that our employees serve as volunteers at the Festival and make connections with our education partners and Festival attendees. Employees' participation at the Festival is often the highlight of their year.
What positive anecdotes can you share with us regarding your presence at the Festival?
During last year's Festival, we were able to bring the Fab Lab Intermediate Unit 1 (IU1) from Grindstone, Pennsylvania to Washington, D.C. for the first time. Eight students from IU1 attended and provided demonstrations at the event. For many of these students, this was their first visit to Washington, D.C. The experience provided an enriching and holistic experience for these students.
We were also proud to be a presenting sponsor of Sneak Peak Friday last year, a private event where the Festival was open early to military families and school groups.
What can we look forward to from your organization at the upcoming 5th Festival?
It's early to say, but we will be back in 2018 with our Chevron STEMZone. The Chevron
STEMZone engages students, parents, teachers and other visitors by showing the real world applications of STEM, such as basic principles of gravity and aerodynamics, and creating awareness of how STEM is connected to everyday lives. We're very excited to bring the
STEMZone to the Festival!
Is there anything else you would like to share with us or potential new sponsors of the USA Science & Engineering Festival?
As the largest celebration of science and engineering in the United States, the Festival is committed to building the nation's largest network of individuals, institutions, corporations and organizations with similar focus, resulting in increased collaboration between the scientific and educational communities. We admire the Festival's commitment to creating strong and collaborative partnerships, and we're proud to be a part of that mission. The USA Science and Engineering Festival is a tremendous partner in working to achieve mutual goals.
Thank you Chevron for your ongoing support of the USA Science & Engineering Festival!