Friday, April 6, 2018
3:00 – 8:00 PM
Walter E. Washington Convention Center
As an extension of the 2018 Festival Expo, the USA Science & Engineering Festival will host its first ever STEM Career Fair Night! The goal of the STEM Career Fair is to connect employers with potential recruits and to showcase future opportunities for employment. Current students and college graduates will have the opportunity to meet with top STEM Companies and Government agencies looking to recruit new talent. Click here for attendee information.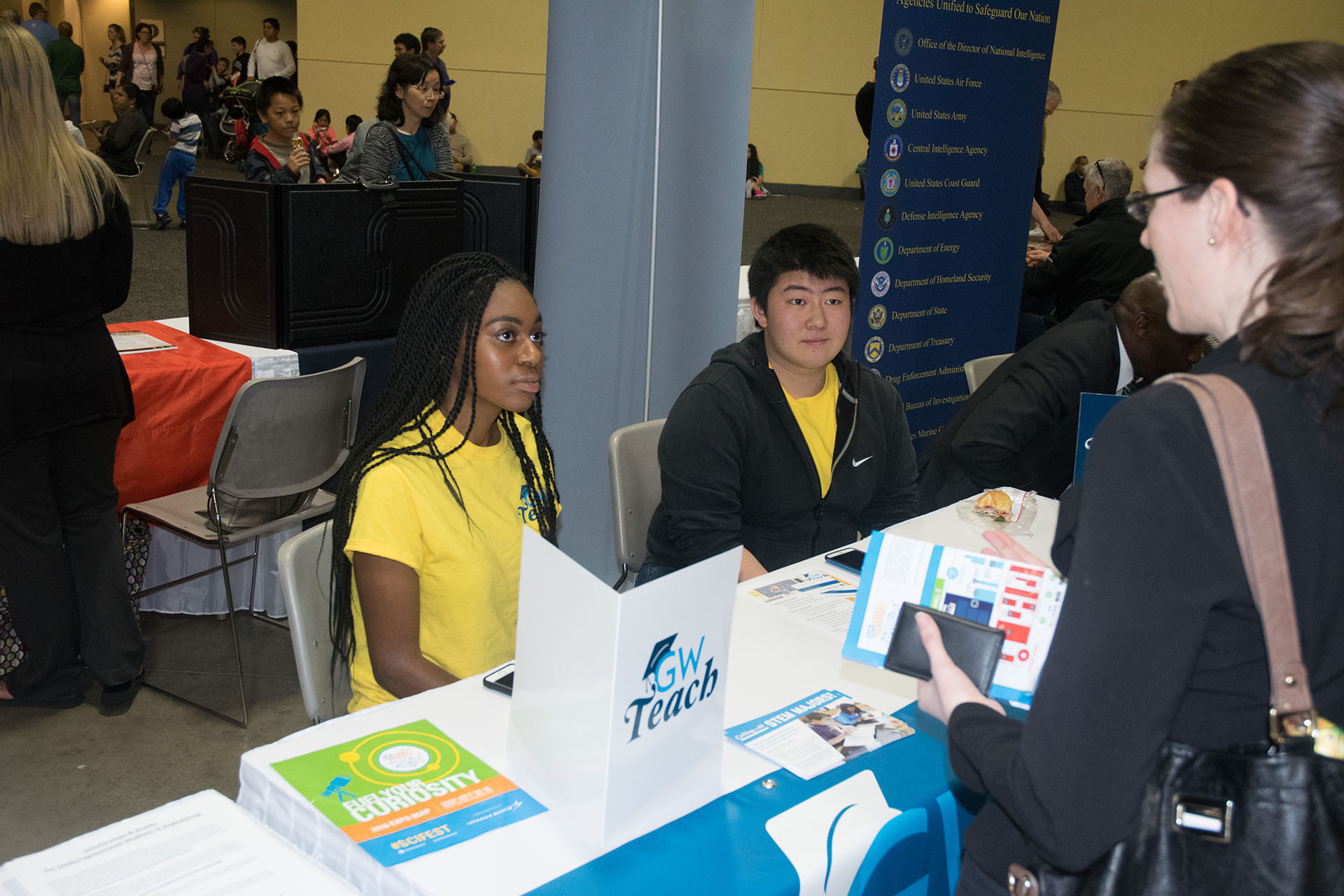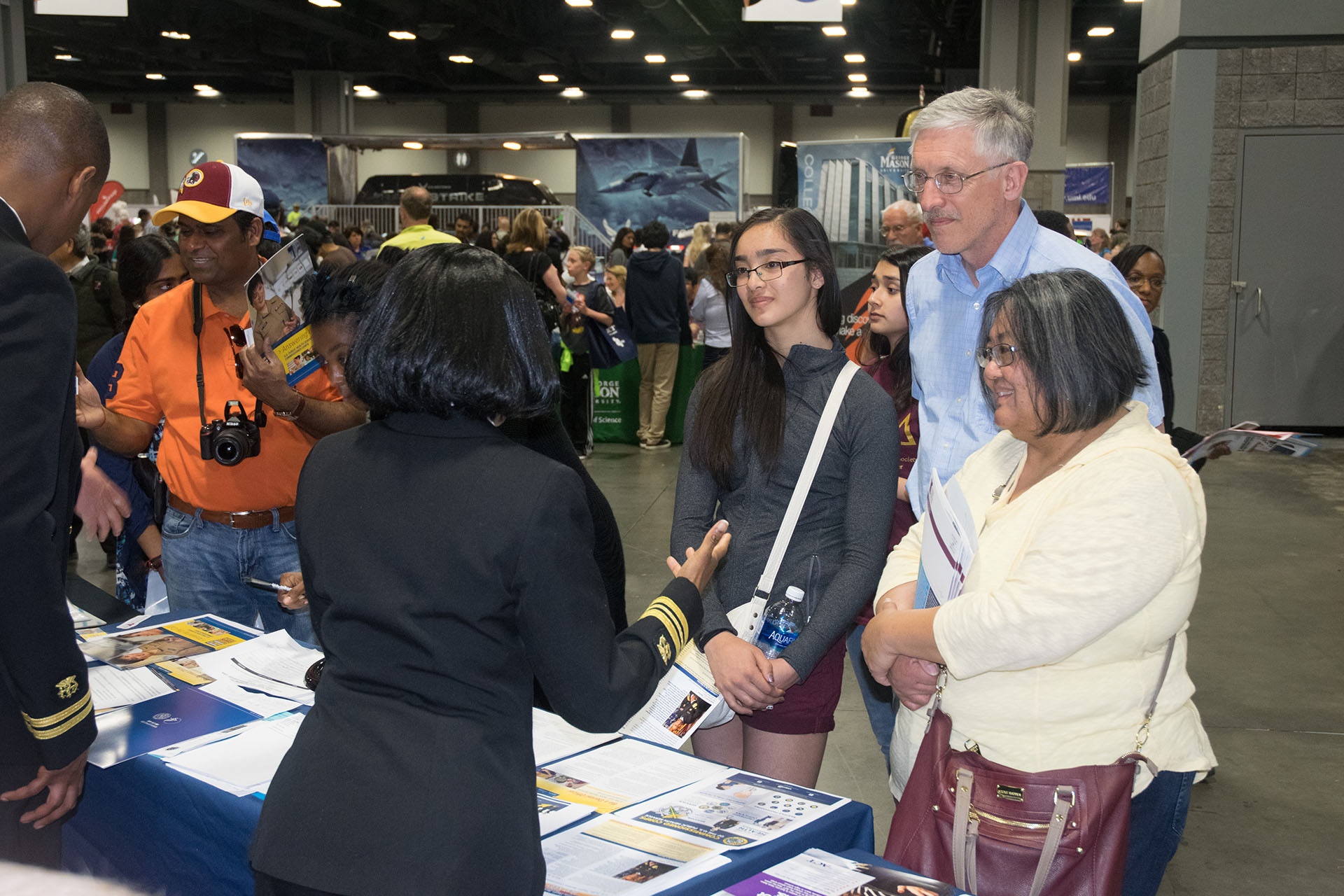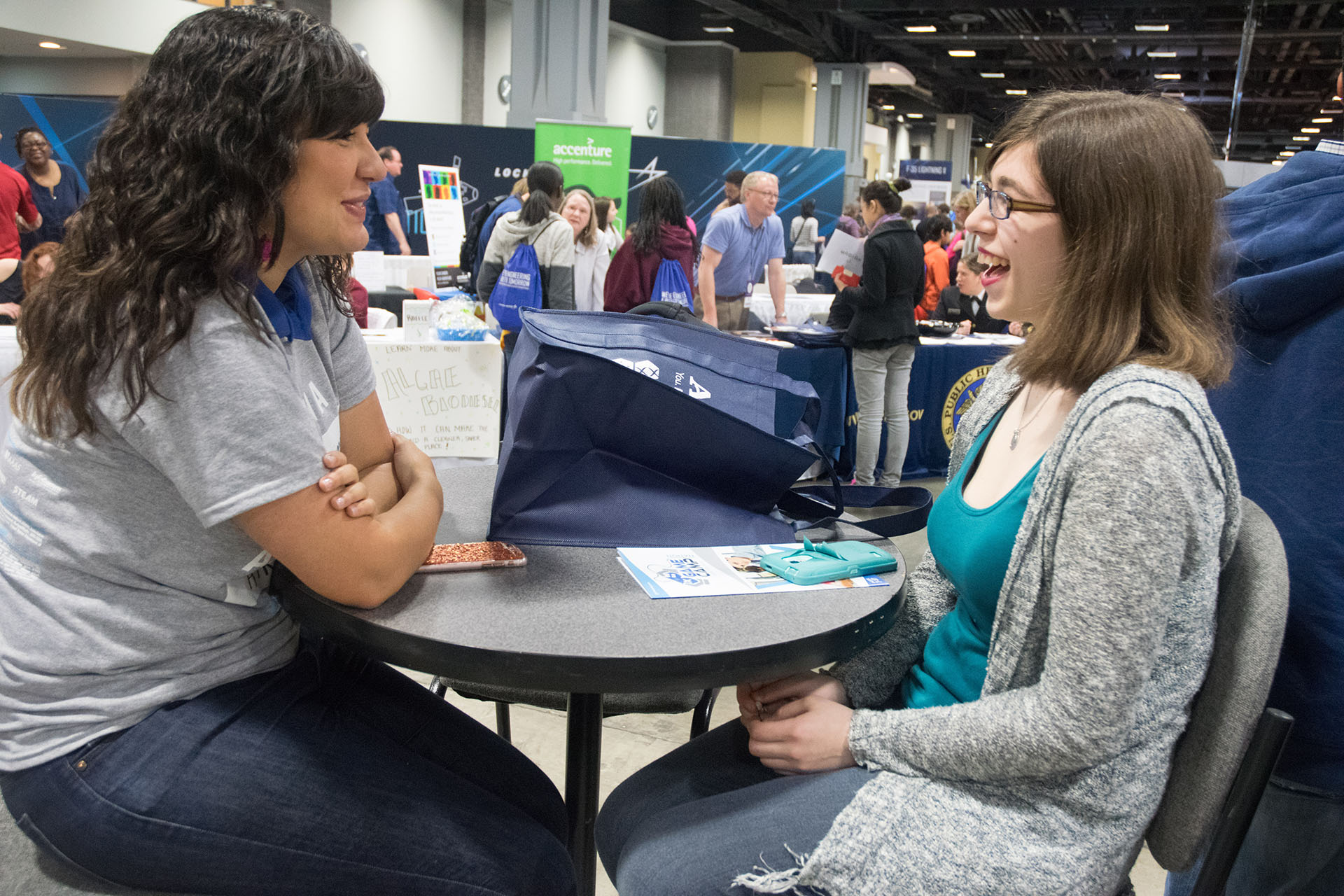 Opportunity for Recruiters:
The STEM Career Fair will take advantage of the Spring timing of the event to broaden the audience of attending students.  For the recruiters, this will be a chance to create a younger "pipeline" of students that can allow for a longer relationship to be established. The recruiters can utilize this larger group to cultivate, motivate and potentially hire in the future.
Exhibit Space:
Fee: $350.00
Each Recruiter exhibit area includes the following:
1 – 6'L x 24"W x 30"H Skirted Table (white)
2 – Plastic Contour Chairs
1 – 11" x 17" Identification Sign with Company Name and Booth Number
1 – Wastebasket
Please CLICK HERE for a quick guide on logistics and set-up/breakdown
Partial Exhibitor List:
Curious which companies will be present at Career Fair Night? See below: