"The Festival focuses on meeting a critical need in America: motivating and invigorating the next generation of young innovators about science and engineering and, at the same time, expanding the public's appreciation and understanding of science and technology." – Larry Bock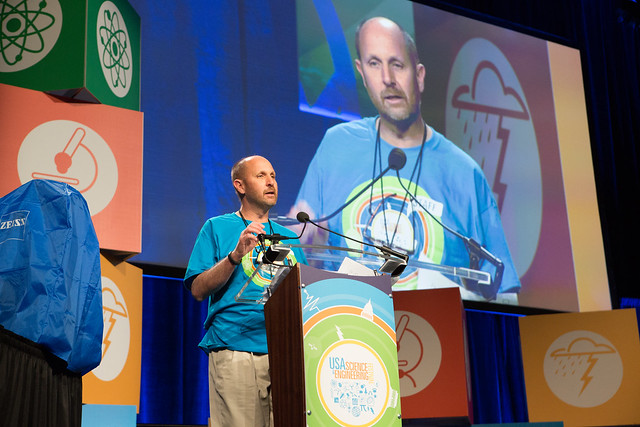 Celebrating a decade of STEM Outreach.
From climate change to pandemics to a competitive global economy, the children of the United States are facing an uphill battle, and it's our job to help them create a better world for the future. In 2010, serial entrepreneur Larry Bock had a vision. Bock knew that the US was struggling to fill the STEM talent gap and that students were scoring poorly in science and math. He was also keenly aware that students and teachers in underserved areas lack the resources to help them succeed.  The USA Science & Engineering Festival was created to reinvigorate the interest of STEM in our nation's youth.
With exciting hands-on activities from hundreds of companies, universities and government agencies; diverse STEM role models; and science stage show presentations; students can see and experience firsthand the vast and exciting world of the STEM fields. With the help of our partnerships, we provide free and engaging content for children which keeps our programs accessible to all students. Learn more about Larry Bock and the history of the USA Science & Engineering Festival here.