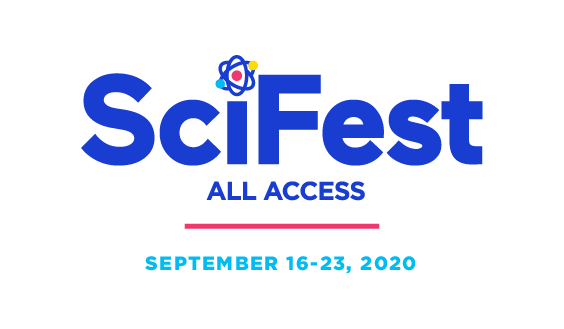 Join us for SciFest All Access – a Virtual USA Science & Engineering Festival Expo!
For the past decade, the USA Science & Engineering Festival has been proud to offer the largest and only national science festival with thousands of hands-on activities, conversations with STEM mentors, and exciting stage shows.  While we await the opportunity to bring back our in-person Expo, we hope you will join us this fall for a FREE Virtual Festival – SciFest All Access.
At SciFest All Access, attendees of all ages can engage directly with our sponsors and exhibitors to experience 100+ virtual STEM activities!  This FREE virtual event will be a graphical depiction of the live Festival to include exhibitor booths, pavilions, videos, games, and more.
The Festival is working to reschedule other events postponed due to COVID-19.  Visit usasciencefestival.org to sign up for our newsletter and follow us on social media to stay up to date on upcoming announcements.