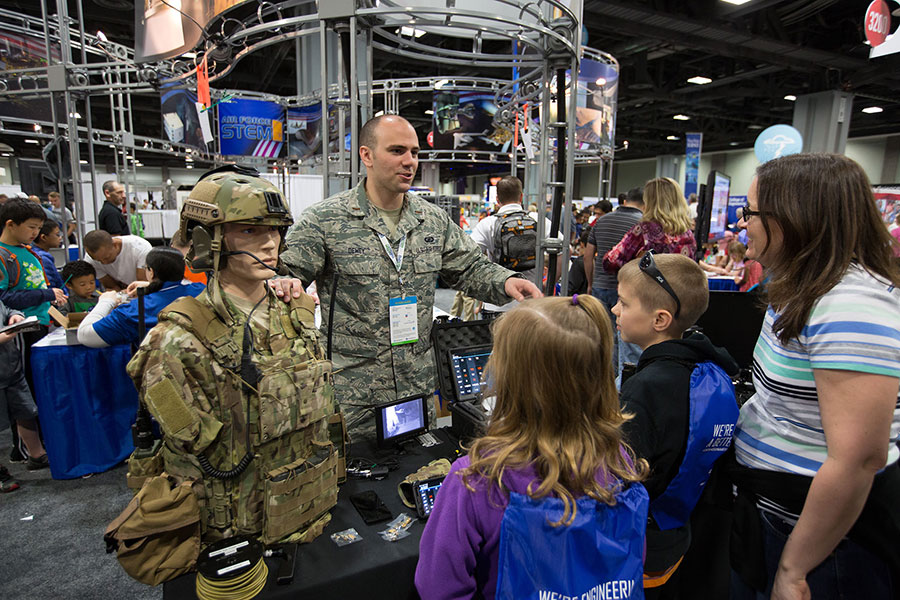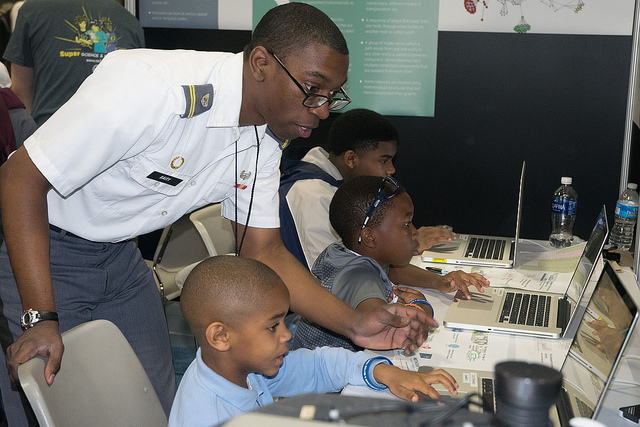 Fees:
For Standard Hands-On Booths
Non-profits: $1,250
For profits (companies): $1,750
Career Pavilion Booth: $250 (meant for information-sharing only; no hands-on activities)
Click here to view the Career Pavilion Page.
Tips:
Your booth needs to be staffed by warm, smiling faces at all times. On average, Exhibitors of the Festival reported anywhere from 5,000-12,000 visitors to their booths over the course of the 3 day Expo!
While people of all ages will pass by your booth, the activity should be geared towards a 12th grade science understanding or below. We strongly recommend that you have a scientist or engineer at the booth at all times – kids love to "meet the scientist"!
Download and print our Tips That Rock  for ideas on how to create the best experience at your booth.
Visit our Exhibitor Resources page to view information regarding booth details, Expo logistics and more.
" This is the most worthwhile outreach our society can do. We can reach so many people in a short amount of time. It is worth the time and effort. "
Dr. Paul Fagette, Exhibitor Biomedical Engineering Society
" There were so many exhibits we enjoyed. For us, the ones that stand out are the on-hand surgical procedures - anything medically related, the jet simulators, the Orion exhibit where the kids' names will go into space, the Magic School Bus, the CIA and Homeland Security sections.....the list goes on. "
Stoner Family, Attendees
" It was great! We had no idea what to expect as an exhibitor. To see all those smiling faces of parents and kids as they engage in our hands-on engineering activities was such a great experience. We also feel as if we got really great exposure about our programs and research at Tufts CEEO from this event. "
Magee Giarrosso, Festival Sponsor Tufts University