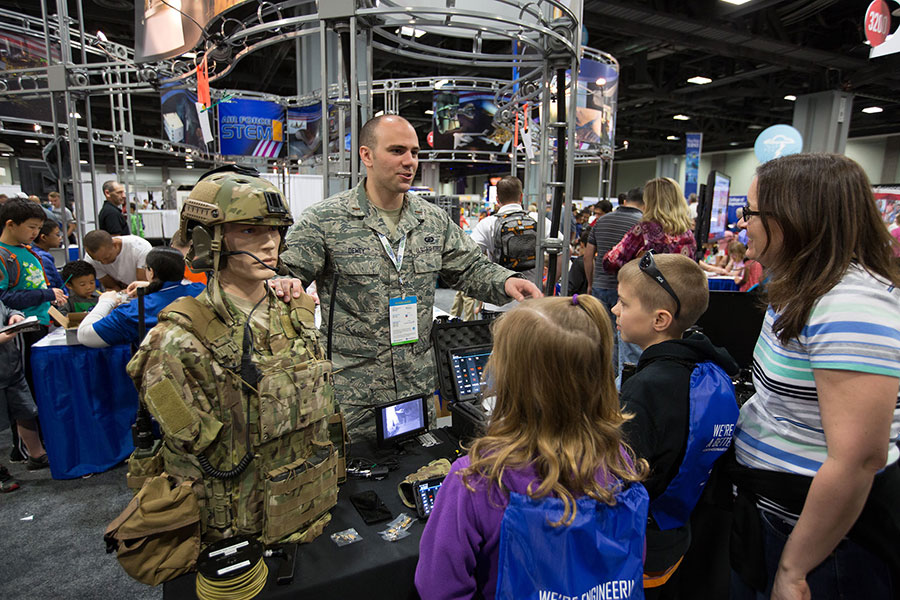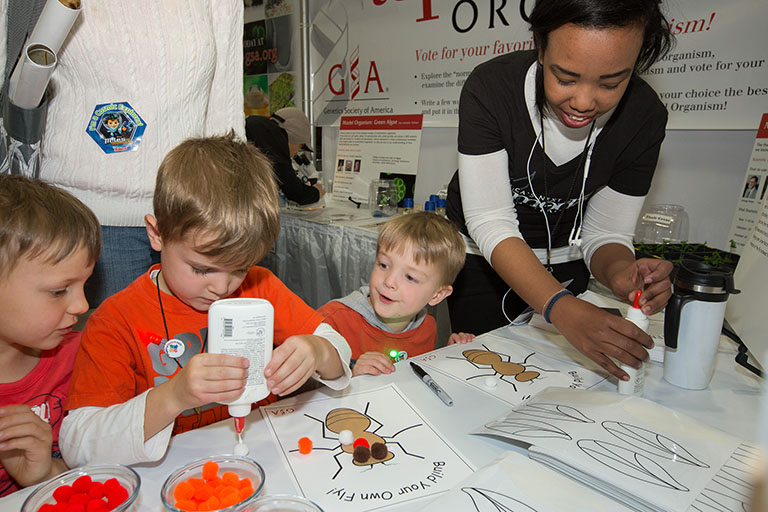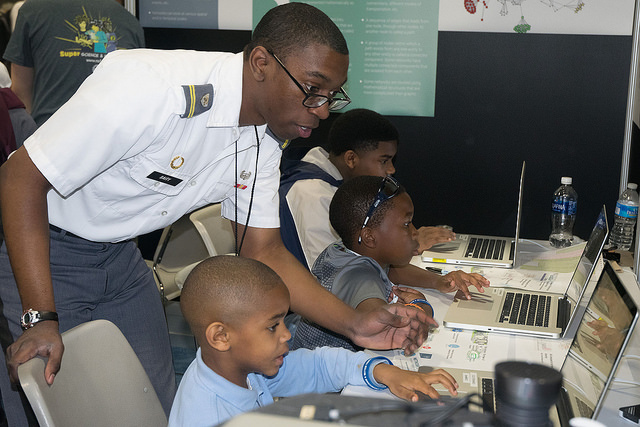 Fees:
For Standard Hands-On Booths
Non-profits: $1,250
For profits (companies): $1,750
Career Pavilion Booth: $250 (meant for information-sharing only; no hands-on activities)
Click here to view the Career Pavilion Page.
Tips:
Your booth needs to be staffed by warm, smiling faces at all times. On average, Exhibitors of the Festival reported anywhere from 5,000-12,000 visitors to their booths over the course of the 3 day Expo!
While people of all ages will pass by your booth, the activity should be geared towards a 12th grade science understanding or below. We strongly recommend that you have a scientist or engineer at the booth at all times – kids love to "meet the scientist"!
" This is the most worthwhile outreach our society can do. We can reach so many people in a short amount of time. It is worth the time and effort. "
Dr. Paul Fagette, Exhibitor Biomedical Engineering Society
" There were so many exhibits we enjoyed. For us, the ones that stand out are the on-hand surgical procedures - anything medically related, the jet simulators, the Orion exhibit where the kids' names will go into space, the Magic School Bus, the CIA and Homeland Security sections.....the list goes on. "
Stoner Family, Attendees
" It was great! We had no idea what to expect as an exhibitor. To see all those smiling faces of parents and kids as they engage in our hands-on engineering activities was such a great experience. We also feel as if we got really great exposure about our programs and research at Tufts CEEO from this event. "
Magee Giarrosso, Festival Sponsor Tufts University