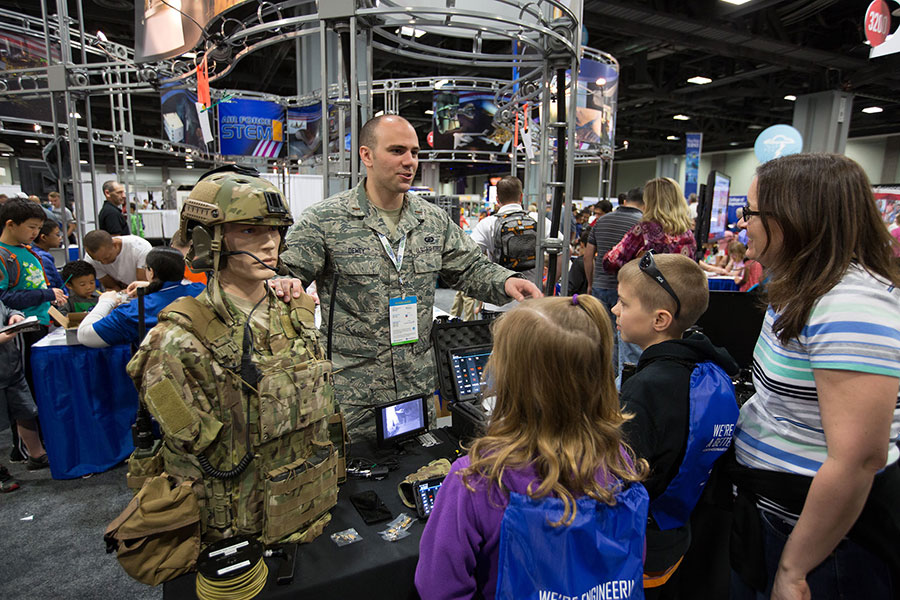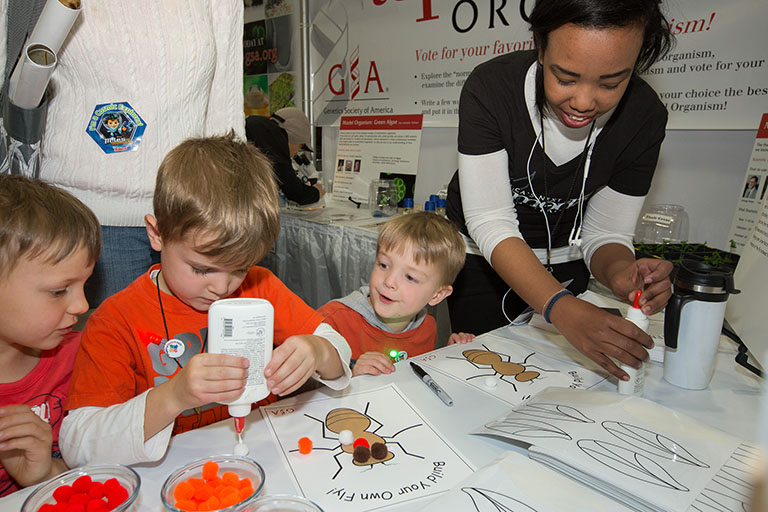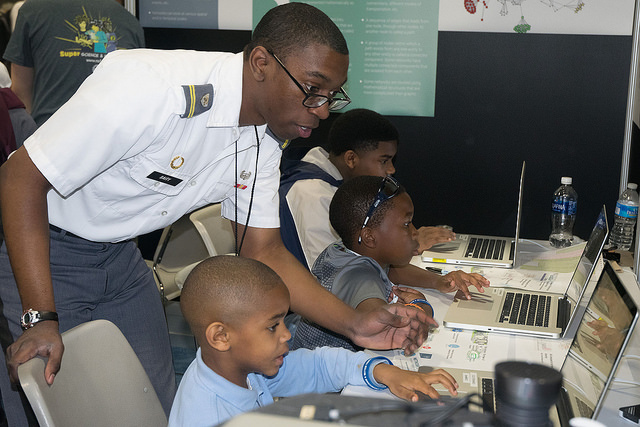 Join 600+ STEM organizations and reach 350,000+ visitors over 3 days! Be a part of the nation's most engaging workforce development event and the largest celebration of STEM in Washington, DC! Inspire the innovators of tomorrow!
The theme for the 2020 Expo is "Vision for STEM" as we turn our focus towards the future of education and employment in the fields of science, technology, engineering, and mathematics.
The 3-day Festival Expo is the culminating event of year-round school programming and ancillary events, taking place April 24-26, 2020 at the Walter E. Washington Convention Center. The event draws upwards of 300,000 people (from toddlers to grandparents), and is a fun-filled weekend of 500+ interactive exhibits, activities and performances that celebrate the excitement of STEM. Our last Expo in April 2018 was the biggest yet – Sneak Peek Friday alone included more than 70,000 students, teachers, military families, government officials and press. Saturday and Sunday brought in roughly 150,000 people each day. Our hashtag #SciFest had a record number of impressions during the week of the Festival. On average, Exhibitors of the 2018 Festival reported anywhere from 2,500 – 20,000 visitors to their booths over the course of the 3 day Expo!
This event is open to all, but the primary target audience is K-12, with a special emphasis on schools and families with limited access to STEM education resources. With that said, many of our exhibitors also attract college students and recent grads, and there are ample opportunities for job recruitment at the Expo. All standard Expo exhibits must be designed to engage the public in an interactive, hands-on way with some aspect of science, technology, engineering, and/or mathematics. We encourage exhibitors to feature local STEM discoveries, the specific research and innovations coming out of local laboratories, and the science and technology behind businesses. All content must be family-friendly, safe and appropriate. Check out our Tips to Create an Exhibit that Rocks for more on how to have a successful exhibit at our Expo.
The Festival Expo also features a STEM Career Pavilion for high-school students, comprised of STEM organizations, universities, colleges and other organizations who wish to share information about their programs and job opportunities. If this sounds more in line with your objectives, click here to find out more and register.
Submit your application to exhibit at the Expo TODAY!
Questions? Contact [email protected].
" This is the most worthwhile outreach our society can do. We can reach so many people in a short amount of time. It is worth the time and effort. "
Dr. Paul Fagette, Exhibitor Biomedical Engineering Society
" There were so many exhibits we enjoyed. For us, the ones that stand out are the on-hand surgical procedures - anything medically related, the jet simulators, the Orion exhibit where the kids' names will go into space, the Magic School Bus, the CIA and Homeland Security sections.....the list goes on. "
Stoner Family, Attendees
" It was great! We had no idea what to expect as an exhibitor. To see all those smiling faces of parents and kids as they engage in our hands-on engineering activities was such a great experience. We also feel as if we got really great exposure about our programs and research at Tufts CEEO from this event. "
Magee Giarrosso, Festival Sponsor Tufts University