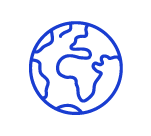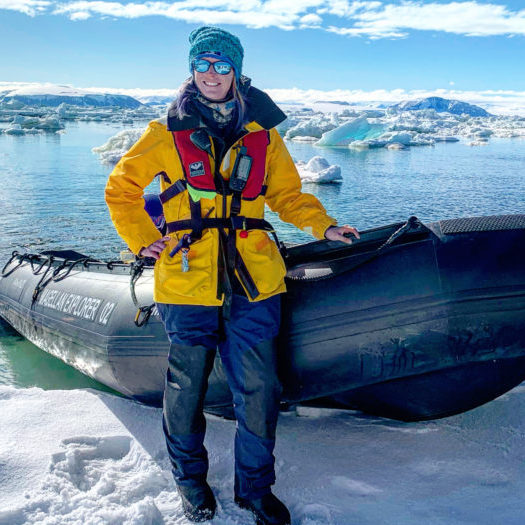 Polar Biologist and Expedition Guide
Scripps Institution of Oceanography
Fun Fact!  This oceanographer ran a marathon in Antarctica dressed as a banana!
Allison Cusick is a Biologist,  an Oceanographer, and an Adventurer. She specializes in understanding the Antarctic ecosystem starting at the first layer of life, with the phytoplankton. She is currently working at Scripps Institution of Oceanography, University of California San Diego, in the USA.
Her first expedition to Antarctica occurred in 2013 where she lived aboard the U.S. Antarctic Programs' icebreaker Nathaniel B. Palmer for 53-days tracing the fate of algal carbon export in the Ross Sea. The same day she boarded the Palmer icebreaker for the two-month expedition at sea, she ran a marathon on the Ross Ice Shelf, dressed as a banana.  Every year since 2017 (except the pandemic 2020-2021) she has traveled to the Antarctic Peninsula on various tour ships running FjordPhyto as Lecturer & Scientist. She has spent more than 300 days in Antarctica.
Recently, Allison starred on Jeff Goldblum's show 'The World According to Jeff Goldblum' sharing the science of tiny marine organisms and the world of phytoplankton in the "Tiny Things" episode streaming on Disney+ Plus.