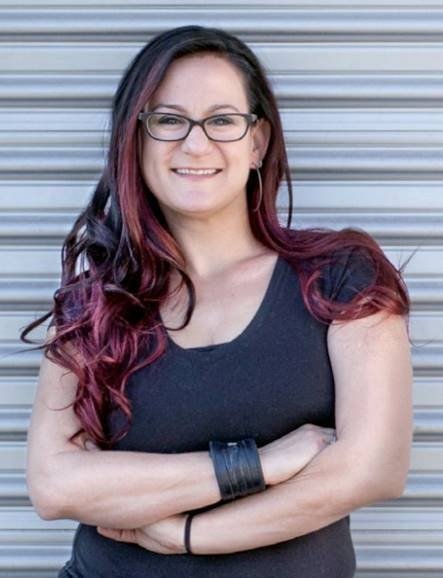 A.S.E. Master Technician, TV Host & Educator
All Girls Garage & Garage Squad
Bogi started out as an outsider to the automotive industry. As a young woman first learning to drive, her experiences at repair shops led her to want to learn about her car to feel less vulnerable during the repair process. She surprised everyone when she fell in love with working on cars and the automotive industry as a whole and decided to pursue automotive repair as a career. After attending Universal Technical Institute, Bogi went on to BMW factory training through the BMW STEP program and worked as a dealer technician for 7 years. While she loved working on the line as a technician, she missed customer interaction and had a vision for an auto repair shop that was welcoming to women and offered career opportunities to female technicians beginning their career in the industry.
Bogi's passion for empowering women through auto repair led her to start her first shop 180 Degrees Automotive in her driveway in 2006. She learned everything the hard way and has cultivated those lessons into a wildly successful award-winning, nationally recognized facility.  Built on the belief that car care should be easy, this shop is run by women, staffs virtually all women, and offers women-only monthly basic car care classes. Despite the success of 180 Degrees Automotive Bogi strives to stay true to her mission of encouraging the entry of women into the automotive industry, providing learning opportunities, and fostering connections between women of all ages and skill levels within the industry. This passion has led her to open her namesake shop, whose purpose is to provide an environment where newbies and experts can come together, commiserate, contrast, and collaborate in real world, hands-on learning opportunities.
Additionally, Bogi has spoken and taught thousands all over the country, written and been featured in articles for both industry and non-industry publications. Her passion for the industry is difficult to miss and is undoubtedly bringing a fresh perspective to closing the gender gap within the male-dominated automotive industry. Bogi also hosts the Automotive TV show All Girls Garage, is an industry spokesperson, teaches women's car care classes, and performs shop evaluations for independent repair shops across the country.