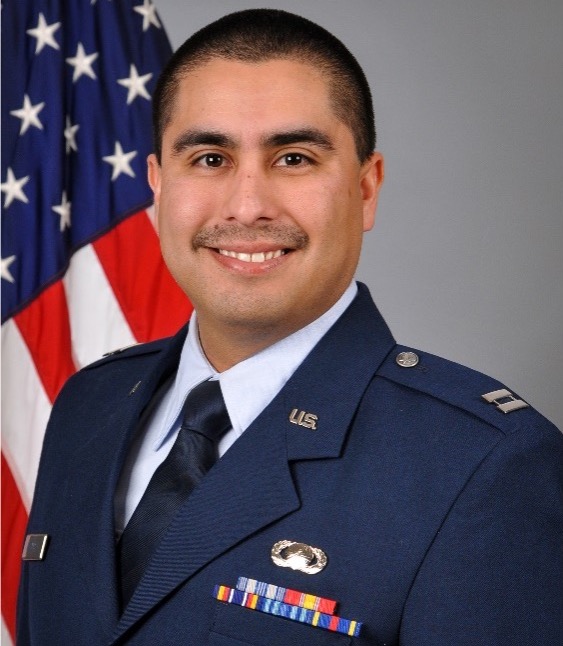 Starfire Optical Range Research Section Chief
U.S. Air Force
This Air Force Captain has been awarded both the Air and Space Achievement Medal and the National Defense Service Medal!
Capt Adrian M. Castillo is the Starfire Optical Range Research Section Chief, Kirtland AFB, NM.  He is responsible for managing the development of emerging Space Domain Awareness (SDA) technologies within the Air Force Research Laboratory (AFRL). He supervises personnel at the Starfire Optical Range (SOR), pushing the boundaries of adaptive optics (AO) research to provide enhanced, ground based, optical tracking of space objects in Low Earth Orbit (LEO).
Capt Castillo is a 2017 AFROTC graduate from Embry-Riddle Aeronautical University in Prescott, AZ. He initially served as an Overhead Persistent Infrared (OPIR) Research & Development Analyst, OPIR Squadron, National Air & Space Intelligence Center (NASIC), Wright-Patterson AFB, OH, applying knowledge of electro-optical technologies and radiometry to improve data analysis for the USAF's OPIR missile defense constellation. He served as an Optical Physicist, Space Electro Optics Division, AFRL, Kirtland AFB applying photonics and electro-optical expertise to develop laser guidestar AO technologies in support of the USSF ground-based SDA Mission at the SOR.
Capt Castillo originally hails from Southern California.