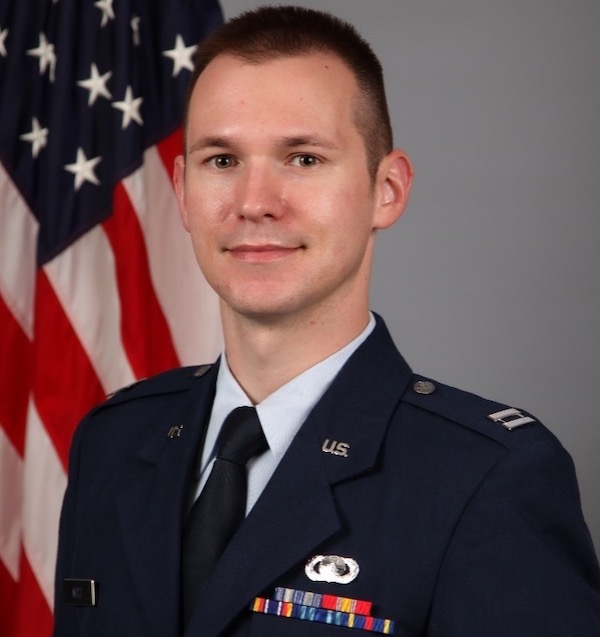 Satellite Navigation Technology Area Lead, Space Vehicles Directorate
U.S. Air Force
This Air Force Captain is a recipient of the Air Force Achievement Medal!
Capt. Colton Mott is the Satellite Navigation Technology Area Lead at Space Vehicles Directorate, Kirtland AFB, Albuquerque, NM. He leads a mixed team of government and contractor personnel in researching, developing, and testing advanced GPS technologies, devices, and signals for both military and civilian capabilities.
Capt Mott entered the Air Force in June 2017 upon his commission through AFROTC, Detachment 810, at Baylor University. He served as the Electronic Warfare Analyst for adversarial airborne systems at the National Air and Space Intelligence Center where he was requested to give threat briefings to several joint training classes and strategists to include the A2 and the A6 commander. Following this assignment he was assigned to the Air Force Institute of Technology where he completed his Masters in Electrical Engineering with a focus in Digital Signal Processing with his thesis focusing on Radio Frequency Fingerprinting for identifying threats to GPS systems.