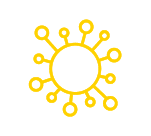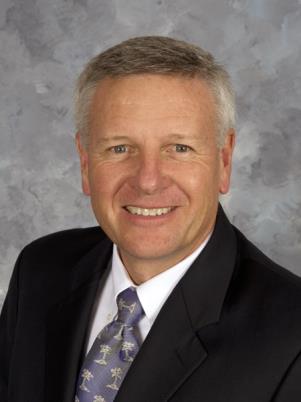 Vice President, International and Naval Programs
General Atomics Aeronautical Systems, Inc.
As Vice President of International and Naval Programs since September 2019, Chuck Wright leads current and emerging programs for International MQ-9 and U.S. Department of the Navy customers.
Mr. Wright previously spent a year as the Director of Navy/USMC programs and prior to that, he was Director of the MQ-25 Program where he led GA-ASI's multi-year effort to win this Navy competition. Earlier, he served as a Program Manager and was responsible for planning and executing various aircraft and supporting system programs within the company.
Prior to joining GA-ASI in 2010, Mr. Wright spent four-and-a-half years as a defense consultant in both Washington D.C. and San Diego. He retired from the U.S. Navy in 2006 as Captain after 27 years of service. During his Navy career, Mr. Wright commanded two F/A-18 squadrons (VFA-147 and VFA-125) and made combat deployments to both Afghanistan (2001) and Iraq (2003) as Commander, Carrier Air Wing 11. Ashore, he served two tours in Washington, D.C., serving as Military Assistant to the Director of Operational Test and Evaluation (OSD-DOT&E) and as Branch Head, Programming and Analysis Division (N801K), OPNAV Staff. Other shore assignments included duty as an advanced jet flight training instructor and as Flag Secretary for Commander, Strike Fighter Wing Pacific. He has over 4,400 flight hours and 934 carrier landings.
Mr. Wright graduated with distinction from the U.S. Naval Academy, earning a Bachelor's of Science degree. He also earned a Master's of Arts from the Naval War College. Additionally, he spent two years in graduate school in Tokyo, Japan, as an Olmsted Scholar.