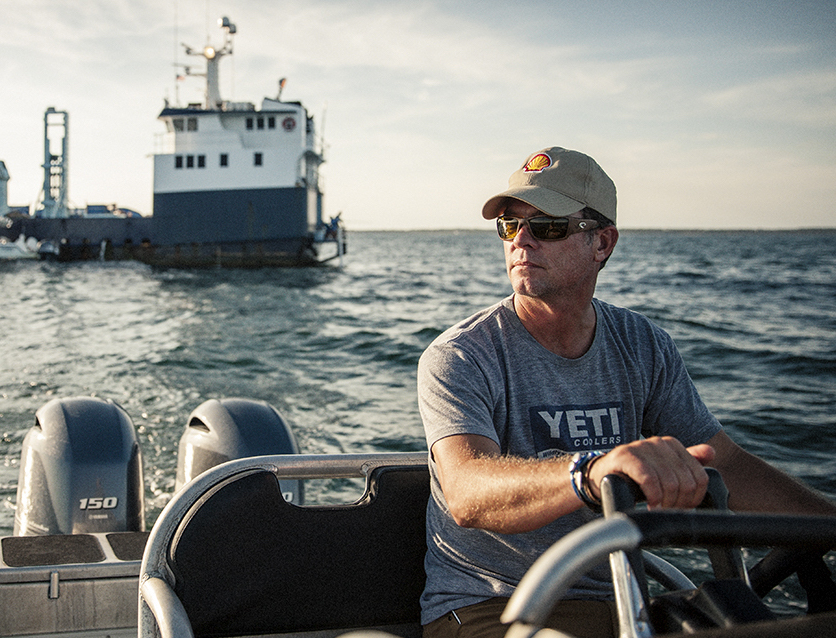 An explorer and disruptor, Chris has led 39 global expeditions focused on accelerating the ocean's return to balance and abundance, by unlocking the life history puzzle of white sharks and other keystone species through expeditions aboard the OCEARCH.
A serial entrepreneur, Fischer's collaborative vision for OCEARCH connects the practical (expert fishermen) with the academic (researchers).  By connecting multi-disciplinary experts, OCEARCH is able to gather information about a white shark's migrations, reproductive condition and cycle, genetic status, diet, inorganic and organic contaminant loads, fecundity, parasite species presence, abundance, and infection sites, all in a short 15 minutes. Since founding OCEARCH in 2007, Fischer's team has: engaged with more than 190 researchers from global institutions; safely tagged more than 400 animals; advanced science through 54 peer reviewed papers; and, worked globally with partners across varying sectors.
In the spirit of including a global audience in his work, the OCEARCH TRACKER launched in 2013, allowing nearly 2 million annual users to learn about sharks while tracking them across the planet in near-real-time. Further, a STEM curriculum based on the Tracker contains more than 100 lesson plans is made available through ocearch.org.