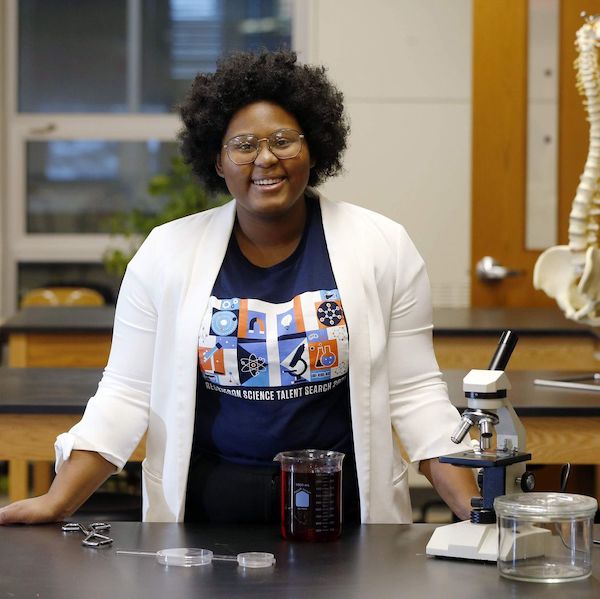 At just 17 years old, Dasia Taylor became a nationally recognized scientist by creating color changing sutures that detect infection. Dasia's invention was centered around equity — her main career focus — and making this life-saving medical technology accessible to everyone.
Her invention uses beets, which change color at different pH levels, as a natural indicator of infection. When beets detect acidity changes in skin, the sutures change from bright red to dark purple. This color change serves as early detection of an infection. Dasia came up with this idea after learning about smart sutures that use technology to detect wound changes and sync to a doctor's computer or smartphone. Knowing that this expensive technology would not be accessible to people in developing countries – where infection from surgical wounds is comparatively higher — Dasia set out to create a more cost-effective solution.
Dasia's research project landed her among the top 40 finalists in the Regeneron Science Talent Search – the country's oldest and most prestigious science and math competition for high school seniors. She is currently seeking a patent for her invention and plans to continue her research to ensure these life-saving sutures help people. Dasia recently graduated from Iowa City West High School in Iowa City and will be attending the University of Iowa in the fall.