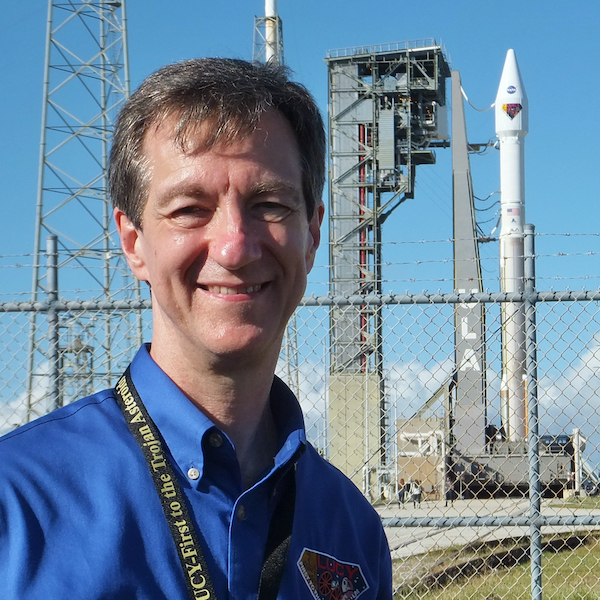 Planetary Defender, Space Scientist & Science Communicator
NASA
Fun Fact – the asteroid 9536 Statler was named in honor of this NASA space scientist!
Dr. Thomas Statler is a planetary scientist at NASA Headquarters in Washington, DC, a member of NASA's Planetary Defense Coordination Office and Program Scientist for the Double Asteroid Redirection Test (DART) mission — humanity's first attempt to change the motion of a natural celestial body in space and the first full-scale test of an asteroid deflection technology.
At NASA HQ, Dr. Statler helps to develop and manage robotic space missions to explore our Solar System, working closely with each mission's Science Team to help turn their visions of discovery into reality. In addition to his role on DART, he serves as Program Scientist for the Lucy mission, now on its way to explore the still-unvisited Trojan asteroids, and for the Japan-led MMX mission, which will land on Mars's moon Phobos and return samples to Earth in 2029.
An accomplished scientist and educator, Dr. Statler earned his Ph.D. in Astrophysics from Princeton University, and for nearly 20 years was professor of physics and astronomy at Ohio University and founding director of its Astrophysical Institute. His research has spanned topics from the collisions of multiple universes to supermassive black holes and the spins and orbits of near-Earth asteroids.
Dr. Statler is an enthusiastic science communicator, and has given countless public presentations, including radio shows, TV interviews, online videos, telescope nights, and stargazing hikes, and has collaborated with artists on space-themed public exhibits. He is a past chair of the American Astronomical Society's Division on Dynamical Astronomy, and asteroid 9536 Statler is named in his honor.