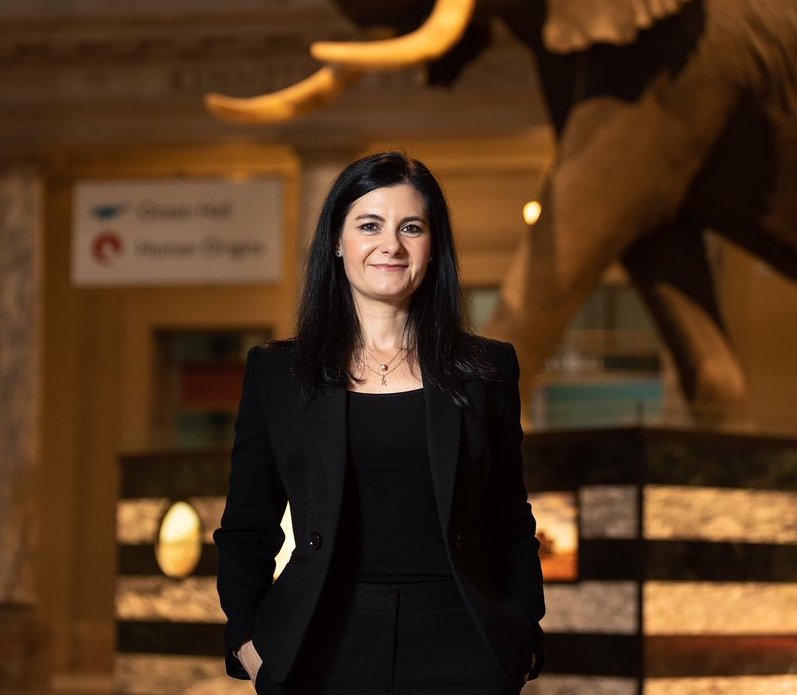 Conservation Genomics and Wildlife Forensics Researcher
Smithsonian National Museum of Natural History
She established the first wildlife forensics laboratory in Australia and led the sequencing of the koala genome!
Dr. Rebecca Johnson is the Chief Scientist and Associate Director for Science at the Smithsonian National  Museum of Natural History. She is responsible for overall science leadership and administration of the museum's research and collections activities. Rebecca oversees seven scientific departments comprising over 300 staff;  the Laboratory of Analytical Biology; the Collections Program (care, registration, digitization); Academic Services to interns, graduate students, fellows, research associates and collaborators, and emeritus scientists; high-level liaison and hosting of resident Federal Agencies (USDA, Commerce, Interior, Defense); numerous cross-cutting strategic science initiatives; field stations (Smithsonian Marine Station at Fort Pierce Florida and Carrie Bow Cay,  Belize) at a variety of locations including Anchorage Alaska, Florida, Washington DC and Suitland Maryland.  
Dr. Johnson is a wildlife forensic scientist and conservation geneticist. As chief investigator of the Koala Genome Consortium she has significantly advanced scientific knowledge and contributed to management recommendations for this iconic Australian species. She previously held the role of Australian Museum Chief  Scientist and Director of the Australian Museum Research Institute where she established wildlife forensic  science as a specialty discipline and worked with government agencies and law enforcement. She also developed translational research through applied conservation genomics developing strong direct links to the aviation industry. Rebecca has a Bachelor of Science with honours from the University of Sydney, and a PhD from La Trobe University in Melbourne Australia. She is a graduate of the INSEAD (Singapore) Leading for Results program and spent four months at Kyoto University in 2019 as a visiting Professor.  
In 2020 Rebecca became a Member of the Order of Australia for "significant service to wildlife forensic science and to young women scientists". She has been recognised for her work as one of the 30 inaugural "SuperStars of STEM" by Science and Technology Australia (2017); received the University of Sydney Alumni Award for  Professional Achievement (2016); was named one of Qantas 100 Inspiring Australians in 2020; The Australian  Financial Review and Westpac "100 Women of Influence" (Innovation category) (2016); a "Vogue 2018 Game  Changer" (Tech & Innovation category); named one of CEO Magazine's '10 leading business women in Australia'  for 2018; awarded the 2018 Eureka Prize AMRI medal; and named one of Harper's Bazaar Australia's "Women of the Year" for 2018.