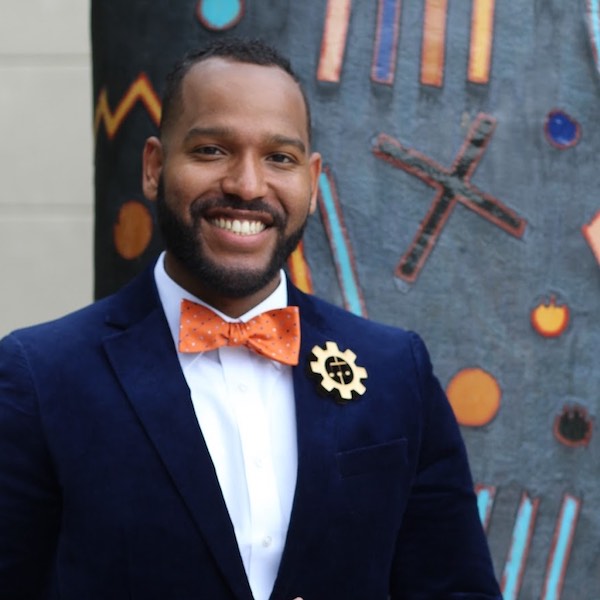 Engineer & Musician
STEMusic
Fun Fact – this engineer is a Grammy-nominated artist!
Roy is an enthusiastic advocate for STEM and has a passion for sharing the importance of this career field to the next generation.
His love of airplanes launched his interest into the STEM world and led him to participate in Project Lead the Way courses in High School to further his knowledge and curiosity. Roy would then go on to earn a Bachelors in Aerospace Engineering with a minor in Mathematics at Wichita State University. After completing his degree, he began working for Spirit Aerosystems as a Structural Design Engineer where he currently designs airplane parts for the Boeing 777 Sustaining Program.
Throughout his collegiate and professional journey, Roy has worked and volunteered with and for several STEM organizations and initiatives. He served as the Region 5 Chairperson of the National Society of Black Engineers and empowered many black and brown engineering students as they pursued their degrees. He also worked for the Science and Engineering Educational Development for Students at Wichita State University where he introduced STEM to hundreds of students in the Wichita Public Schools. Currently he is the STEM coordinator for the mentoring organization Real Men Real Heroes.
Roy is also an accomplished gospel singer and was recently featured as a top 20 finalist on the television singing competition show "BET's Sunday Best". He has also had multiple opportunities to sing National Anthems for professional sports teams in the MLB, NFL, and NBA. With his love for singing and his journey in STEM, Roy couldn't resist the urge to create the company STEMusic. He is thrilled to combine music and STEM to reach diverse students who need to know about this career field.