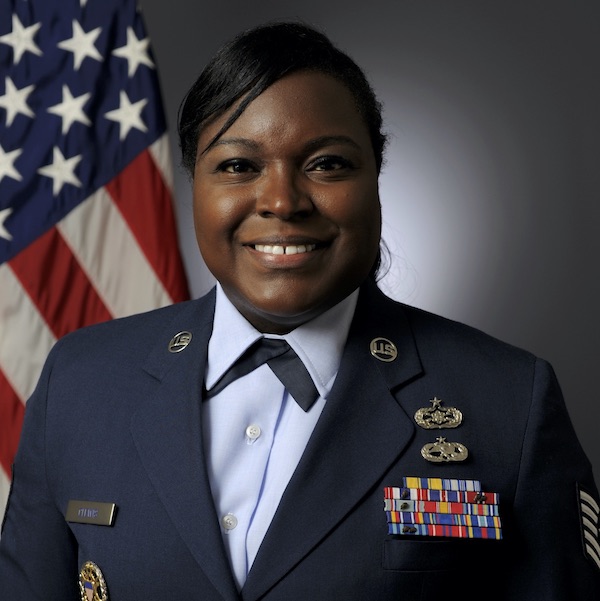 Data Scientist
U.S. Air Force
TSgt Terica Clewis is an Air Force data scientist at the Pentagon with 15 years of experience.  Her current duties include designing innovative software systems to assist center personnel (as well as the rest of the Air Force) efficiently manage, store and process large-scale data.  Specializing in Python programming, front-end web design, and developer team management, TSgt Clewis is exploring ways to apply algorithms to big data so analysts can provide more robust information to the Joint Chiefs of Staff at a much faster rate.
By focusing on collaboration, skill building and innovation, TSgt Clewis has been able to develop multiple programs that reduce the time it takes to perform data analysis. Tasks that used to take 4 ISR analysts 3 months to complete, now take the computer program less than 1 minute!  TSgt Clewis may spend her days at the computer, but it's the impact of using technology to create efficient ways to solve hard problems that get her up in the morning.
When she's not at work, TSgt Clewis is an artist and loves to paint portraits for her private art collection.  She also enjoys participating in STEM events at local schools to help spark kids' interest in scientific careers.