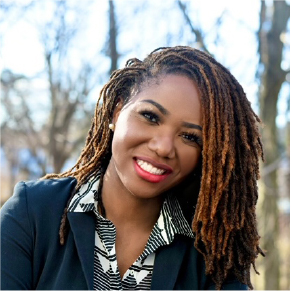 "Find your chemistry, create your destiny!"
Yasmine Daniels has a Ph.D. in Analytical Chemistry and works full time as an Industrial Hygienist in the US government, reviewing and assessing industrial & chemical hazards. She also contributes to academia through her work as an Adjunct Professor of Chemistry and through research that she conducts aimed at developing fundamental tools to help design eco-friendly ways of removing toxic substances (like heavy metals) from the environment.
Dr. Daniels is a full time mom and wife, part time volleyball player and coach, mentor and champion of STEM+Art (or STEAM) outreach. She wrote a bestselling children's book called Building My Self-eSTEAM in Science which helps to motivate youth to pursue STEAM. Her book has since appeared on Amazon's Top 100 Bestselling lists in three individual STEAM categories including Children's Engineering Books, Children's Computer Hardware and Robotics Books, and Children's Math Fiction.