Listed below is a sampling of some of the incredible speakers that have joined our X-STEM and Nifty Fifty Programs over the years.
Check out a full list of past speakers here.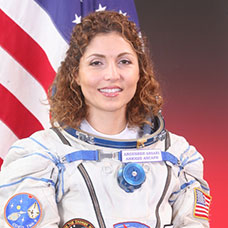 Anousheh Ansari  
On September 18, 2006, she captured headlines around the world as the first female private space explorer, and also earned a place in history as the fourth private explorer to visit space and the first astronaut of Iranian descent. Discover how this serial entrepreneur is now helping to drive commercialization of the space industry, and as chairman of Prodea Systems (a company she co-founded) she is focusing on bringing the power of the internet to consumers worldwide, simplifying their digital living experience. (Nifty Fifty 2012, X-STEM 2014)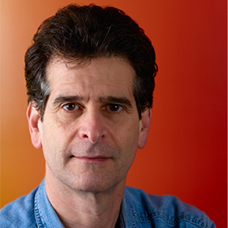 Dean Kamen  
He's sometimes called a modern-day Edison for the sheer number and impact of his inventions — which range from the Segway human transporter and revolutionary robotic prosthetic arm to the iBOT battery-powered wheelchair.  But in addition to his creations, get to know the man who founded FIRST, the amazing outreach movement which is inspiring kids in robotics and other STEM areas like never before!  (X-STEM 2015)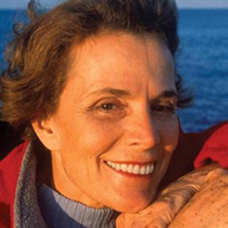 Sylvia Earle, Ph.D.
This legendary oceanographer has been dubbed "Her Deepness" by the New York Times, and a "Hero for the Planet" by Time magazine – and for good reason. Discover how her tireless, groundbreaking, and often courageous work deep below the sea is raising consciousness worldwide to save the planet's most precious resource – the ocean! (X-STEM 2014)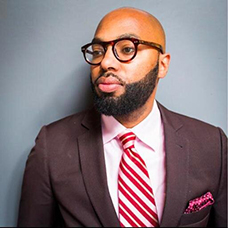 Christopher Emdin, Ph.D. 
This hip, exciting professor in the Department of Mathematics, Science and Technology at Columbia University has gained national attention for his genius in connecting kids in science through the rhythm and beat of urban hip-hop! Discover STEM in a new way through the magic of writing science raps and engaging in science rap battles! (X-STEM 2016)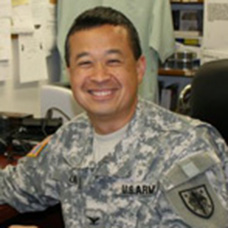 Geoffrey Ling, M.D., Ph.D. 
Discover how this renowned specialist in brain and spinal cord injury is revolutionizing the development of highly functional prosthetic limbs for returning wounded soldiers and others through his work at the Defense Advanced Research Projects Agency (DARPA). (Nifty Fifty 2012, Nifty Fifty 2013/2014, X-STEM 2016)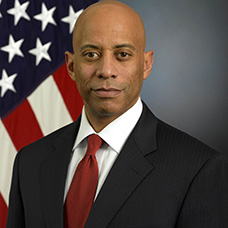 Reginald Brothers, Ph.D. 
At a time when the nation stands ready to respond swiftly and effectively to military and security threats around the world at moment's notice, his position as Deputy Assistant Secretary of Defense for Research at the U.S. Department of Defense was critical in assuring that we have the necessary science and technological innovation to accomplish the mission! (Nifty Fifty 2013/2014, Nifty Fifty 2015/2016, X-STEM 2015)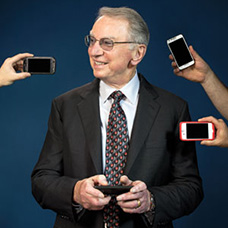 Irwin Jacobs, Ph.D. 
Meet this mild-mannered former MIT engineering professor who co-founded the telecommunications giant Qualcomm. Learn how its technology (born from his single idea) is used on cell phones worldwide and is revolutionizing the next generation of digital devices! (X-STEM 2015)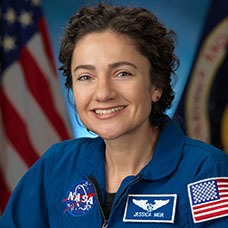 Jessica Meir, Ph.D. 
Since childhood, she dreamed of becoming an astronaut. Now discover how that dream has become a reality for this marine biologist and recent graduate of NASA´s rigorous astronaut training program, and how she could possibly be selected to be among the first humans to travel to Mars! (X-STEM 2016)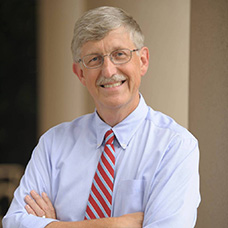 Francis Collins, Ph.D. 
He's known for his landmark discoveries in genetics and for leading the Human Genome Project to completion.  Now discover the challenges he faces as he heads the prestigious National Institutes of Health! (Nifty Fifty 2010, Nifty Fifty 2012, X-STEM 2014)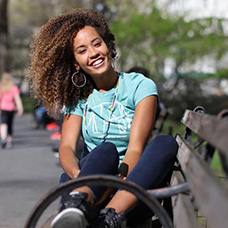 Danni Washington 
This rising marine biologist and science communicator has transformed her childhood passion for the sea into exciting outreach endeavors that inspire kids and adults alike about the wonders of the ocean. Also, don´t miss her dynamic new STEM educational TV series, Xploration Nature Knows Best, which aired last fall on FOX Networks! Full Season 1 Episodes can now be viewed on Hulu. (X-STEM 2017)