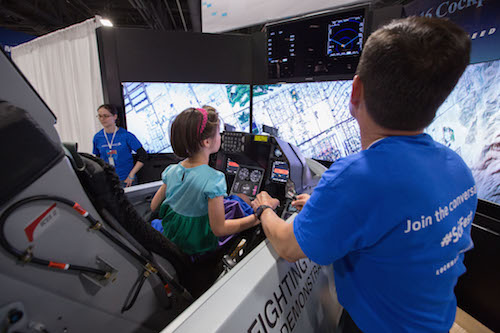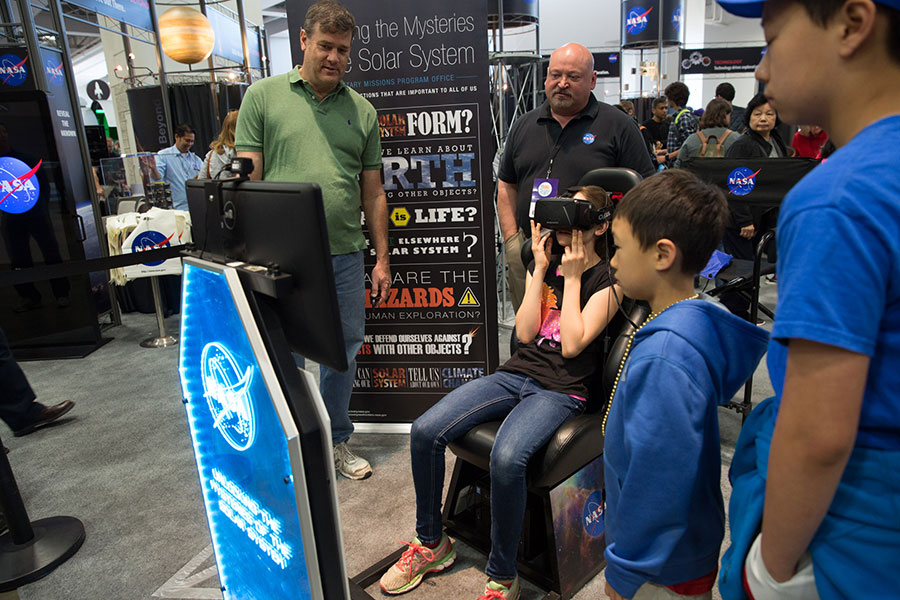 Mission
Our mission is to stimulate and sustain the interest of our nation's youth in science, technology, engineering and math (STEM) by producing and presenting the most compelling, exciting, and educational Festival in the world.
Key Highlights from Past Festivals
Festival Expo takes over the entire Washington, DC Convention Center, utilizing over 2.3 million square feet of space with 3,000+ hands-on activities, 50+ stage shows, 1,000+ participating organizations, 2,000+ participating schools, and 1,000+ volunteers.
X-STEM Symposium hosted annually – included 80+ amazing speakers and 7,500 students and VIP attendees per event.
Sneak Peek Friday included 65K+ students, teachers, military families, government officials & media.
Science Celebrities drew big crowds and helped spread the word about the Festival through their huge social media followings.
View our 2018 Sponsor Recap Report.

"Every part of employment was represented, from non-profit to big business. Union to non-union. Schools, youth organizations, agriculture, and global powerhouses. On every front, we challenged people to put the "skill" back in STEM. And the people dug it." –

Mike Rowe
Key senior officials from the White House and major government agencies attend and support the Festival. Here are a few of the many in attendance:
Hear from a sampling of USA Science & Engineering Festival Sponsors!
Explore the Possibilities
Want your logo on our Main Stage? Would you like to sponsor our Info Booths? Interested in supporting a School Program?
We can customize a sponsorship package for you!
" It is not only important, it is arguably our duty as a world-leading health organization to not
only set standards and execute on operational requirements, but to generate awareness, educate the public,
and drive the next generation of scientists and leaders. Supporting grassroots and formal educational avenues
will generate critical long-term returns. "
National Institutes of Health, Festival Sponsor
" As the largest celebration of science and engineering in the United States, the Festival is committed to building the nation's largest network of individuals, institutions, corporations and organizations with a similar focus, resulting in increased collaboration between the scientific and educational communities. We admire the Festival's commitment to creating strong and collaborative partnerships, and we're proud to be a part of that mission. The USA Science and Engineering Festival is a tremendous partner in working to achieve mutual goals. "
Chevron, Festival Sponsor
" The Lockheed Martin scanning electron microscope with the nanotechnology was absolutely amazing. I had never even known about nanotechnology before and the volunteer there told me how nanotechnology worked and explained what kind of background I would need to get a career in the field. And the scanning electron microscope was very educational. The student at Penn State gave me information on everything I should know. I can't even express how thankful I am to him. I absolutely loved being able to use a piece of equipment I wouldn't normally be able to get my hands on! "
Clare, Attendee & Student