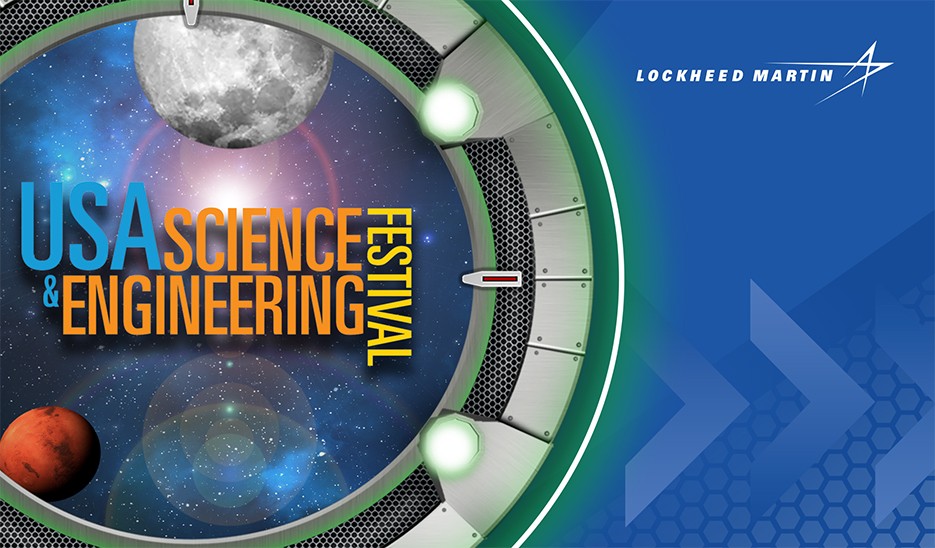 Have you figured out what you want to be when you grow up? In today's world there are so many options! One thing that we know for sure is that Science, Technology, Engineering and Math are a path to some pretty spectacular opportunities.
The Lockheed Martin exhibit at the USA Science & Engineering Festival will actually debut a Future Career Predictor that may help you find what STEM career suites you best. Come and see us at booth 1804 from April 7-8 at the Washington Convention Center.
If you stop by, you won't only just find out your future career—you'll have the opportunity to see where a STEM degree can take you at Lockheed Martin. Since we can't physically bring all festival attendees to our labs, we brought our RaD Labs to you.
Within our RaD Labs exhibit, you can visit three areas:
Fly a full scale RAIDER® helicopter simulator and climb on board the F-35 fighter jet at our Flight Lab.
Go to Mars on our world-renowned group VR Mars Bus and explore the connection between weather prediction and our GOES-R satellite at our Orbit Lab.
Control a robot rover and help save the day in a simulated disaster zone in our Robo Lab.
Our employees design, dream and develop the most innovative solutions, from the far reaches of space to the depths of the ocean—and there's a spot for you on our team.
So what will your future career be?