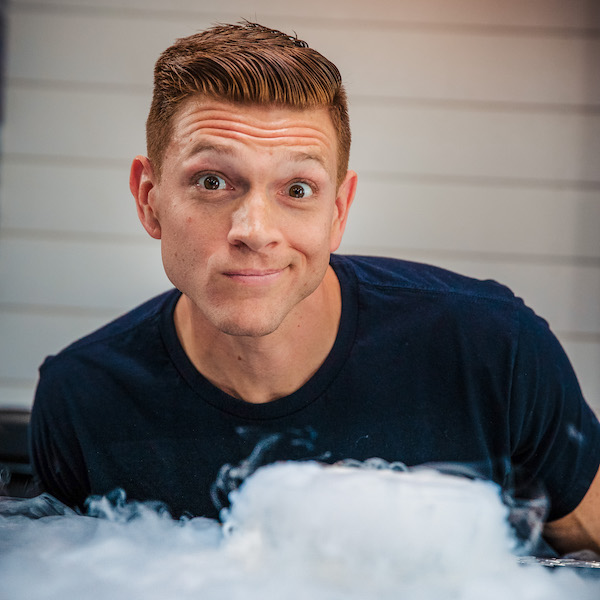 Space Educator
Former NASA Rocket Scientist
Fun Fact – Kevin is also an American Ninja Warrior and competed as the 'Fit Rocket Scientist'.
Kevin J DeBruin is a former NASA Rocket Scientist turned Professional Space Educator. He is a host, TEDx speaker, author, and educates about space at events around the globe. Kevin worked at NASA JPL designing spacecraft before falling in love with science communication. He decided to leave NASA and dedicate himself  to educating and inspiring others in science.
Kevin's mission is to inspire and educate as many people as possible about the wonders of space exploration and its importance to us here on Earth. He works endlessly to bring space down to Earth for the masses in a fun & exciting fashion. He does this with his company Space Class (TakeASpaceClass.com), on his YouTube channel 'A Place Called Space', at space camps around the world, and even brings his rocket scientist brain to compete on American Ninja Warrior. Kevin also served as CuriosityStream's Space & Science Expert and a host on the TKOR YouTube channel. He's even detailed his journey into NASA in his memoir 'To NASA & Beyond'. With more than 30 mission concepts under his belt, Kevin is the go-to guy for solar system exploration.