Here is a roundup of some the latest stories in science that are making headlines:
The Vaccine Debate: Dr. Anthony Fauci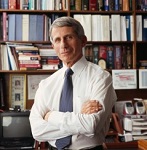 X-STEM Speaker Dr. Anthony Fauci is the Director of the National Institute of Allergy and Infectious Diseases (NIAID) where he oversees an extensive research portfolio of basic and applied research to prevent, diagnose, and treat infectious diseases such as HIV/AIDS and other sexually transmitted infections, influenza, tuberculosis, malaria, and illness from potential agents of bioterrorism.
In this recent interview with Washingtonian, Dr. Fauci offers factual insight into the recent Disneyland measles outbreak and the value of vaccinations.
Dr. Fauci also took part in a congressional hearing yesterday urging parents to vaccinate their children against measles.
Click here to learn how students in middle school and high school can participate in a live presentation with Dr. Fauci and many other STEM innovators at our X-STEM Symposium on April 28th in Washington, D.C. This is a limited engagement only so register ASAP!
State Of NASA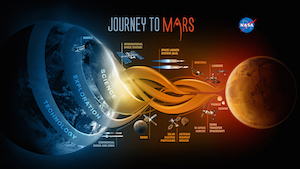 On February 2, Festival Sponsor NASA held it's first ever "State of NASA" with NASA Administrator Charles Bolden at the Kennedy Space Center. Watch here to learn about NASA's continued leadership efforts in exploration.
And you can hear how 13 year-old X-STEM Speaker Alyssa Carson, aka the NASA Blueberry, plans to be the first person on Mars at the X-STEM Symposium on April 28th.
The Smell Of Rain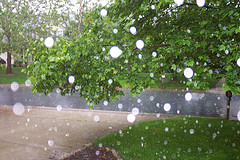 This past weekend, the New England Patriots defeated with Seattle Seahawks in the Super Bowl Championship, however the hot topic was the "Deflategate" scandal with the New England Patriots that brought widespread attention from scientists including Festival Speaker Dr. Ainissa Ramirez, co- author of Newton's Football: The Science Behind America's Game. In this video, Dr. Ramirez addresses the science behind "Deflategate".
And watch here to see the simple way Dr. Ramirez suggests to improve Football safety.
STEM Scholarships & Fellowships
Listed below are some of the current scholarships and fellowships available in STEM. Please contact us if you have a STEM scholarship you would like us to feature.
Virginia Council on Women announces the 4th annual STEM Essay Contest awarding a $5,000 scholarship to a female junior or senior who will be pursuing a STEM career at an institution of higher education. Other scholarships may be awarded at the discretion of the Council. Essays will be judged by a panel of Council members and women who hold a degree in or work in STEM fields.
Society of Women Engineers Scholarship provides financial assistance to women admitted to accredited baccalaureate or graduate programs, in preparation for careers in engineering, engineering technology and computer science. In 2014, SWE awarded over 230 new and renewed scholarships valued at over $700,000.
The L'Oréal USA For Women in Science fellowship program annually recognizes and rewards five U.S.-based women researchers for their outstanding contributions in science, technology, engineering and math fields. Recipients receive up to $60,000 each for their postdoctoral research.