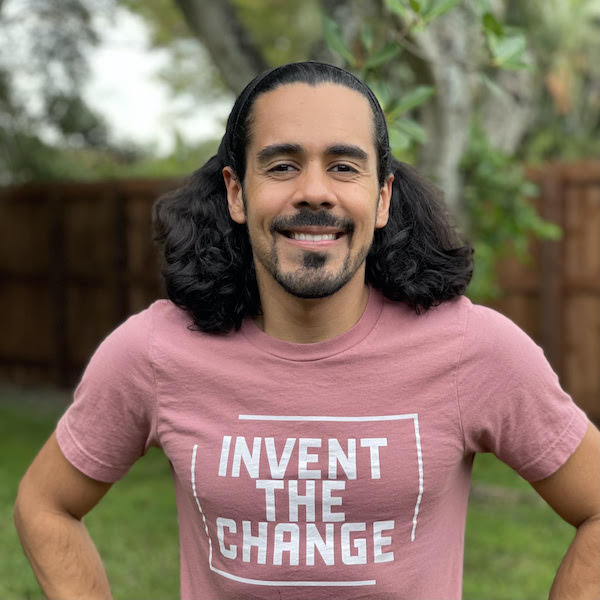 Global STEM Ambassador
Invent the Change
"The Power of Math & Science Can Make You a Real Life Superhero!"
Jay Flores is a Global STEM Ambassador, founder of Invent The Change and a star on NBC's American Ninja Warrior! He is the host of PBS's innovation show Make48 and starred on shows for Telemundo and ESPN. Combined he has starred in over 75 episodes of primetime television.
Jay is one of the most influential voices in STEM reaching millions of students every month as a member of Discovery Education's Mystery Science Team. In his role as a Mystery Science Guide Jay nurtures curiosity by answering questions submitted by students like "How were LEGO bricks invented?" and "Why don't people fall out of roller coasters when they go upside down?"
The power of STEM, Jay advocates, can help young girls and boys become super heroes, solve big (and little) problems and contribute their best ideas to improve our planet.
As a Global STEM Ambassador, Jay knows just how important STEM is to the future of the world. He's spreading the word through his energizing presentations and outreach to schools, community groups and industry experts. As a keynote speaker, Jay is masterful in connecting STEM to everyday life and motivating students to become tomorrow's innovators.