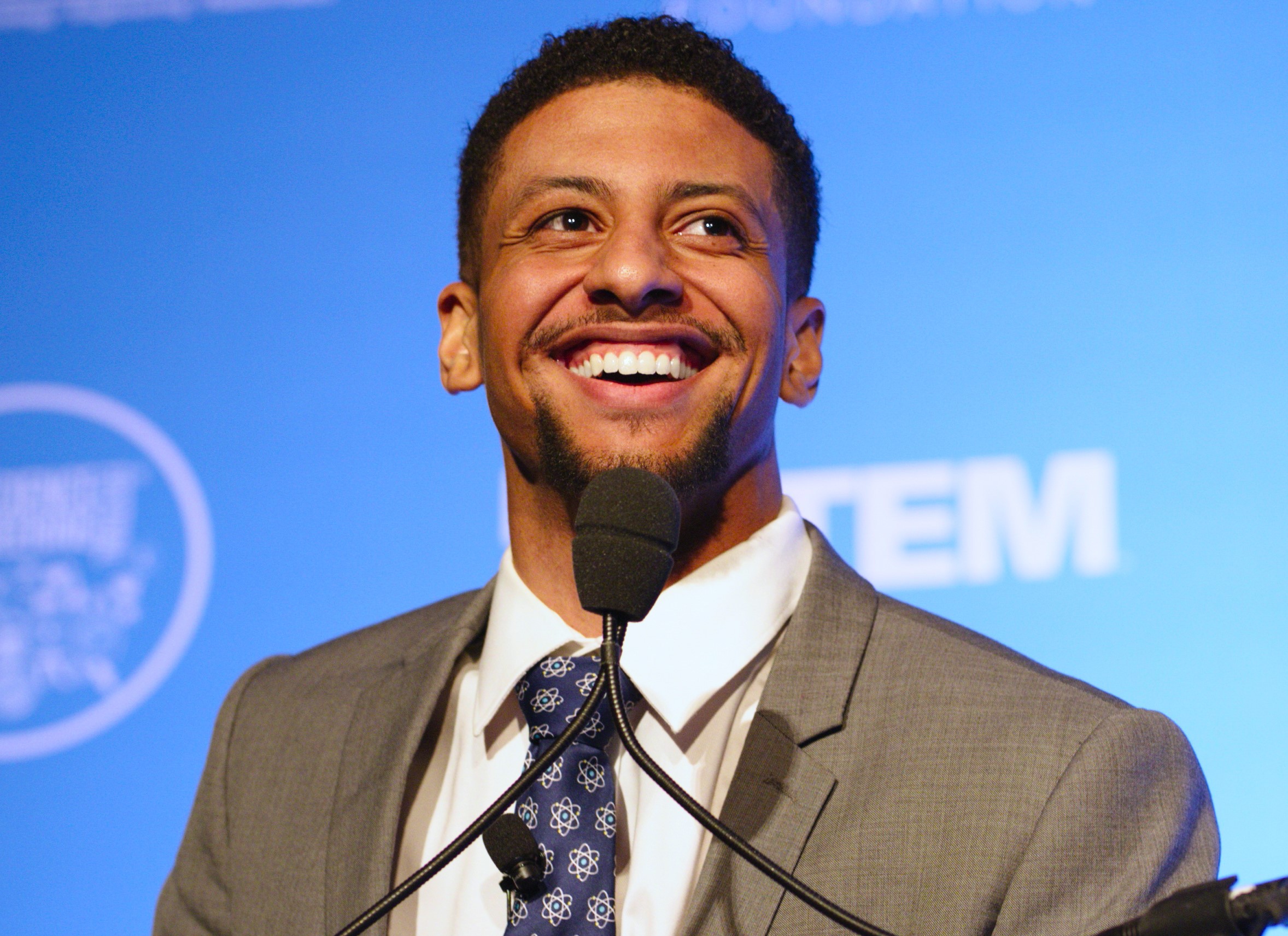 He travels the world making STEM cool.
A rising star in STEM education and advocacy, Justin "Mr. Fascinate" Shaifer is a LinkedIn Top Voice in Technology with a talent for inspiring Generation Z. Far from camera shy, Justin has hosted science TV shows with WGBH, Travel Channel and Al Roker Entertainment.
Justin's goal "to be for STEM what ESPN is for sports" and to inspire young people to "embrace their inner nerd despite their surroundings," springs from his own life experience. Growing up in a single parent home on the South Side of Chicago, he had little awareness of the potential of a STEM career. Self-taught and fascinated by science, Justin earned scholarships from NASA and NOAA that covered 100% of his tuition and room and board at Hampton University.
Justin graduated with a degree in marine and environmental science, earning the department's highest GPA while also serving as student body president. Inspired to pay his success forward, Justin co-founded the STEM Success Summit, a large scale recruiting conference for diverse STEM students that secured sponsorship from Best Buy and General Motors.
Kickstarting his professional speaking career with a popular TEDx Talk How to Speak Generation Z, Justin continues to reach millions with his content, keynotes and workshops. Justin's work has been featured in ABC, Forbes, Essence and other media.
Justin regularly speaks to corporate stakeholders, educators and students around the world about innovative technology, Gen Z and recruiting diverse STEM professionals. From "Innovative Tech and The Future of Society" to "How to Speak Gen Z" his keynotes earn rave reviews while changing the way we see science, STEM and innovators.